OUR DIOCESE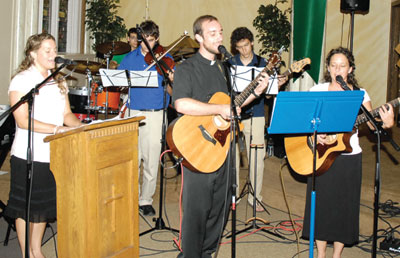 For more than 180 years, the Catholic Church in southwestern Pennsylvania has ministered to the needs of God's people. We have heard Christ's invitation to love one another, to be a family of faith, and to share our faith with those around us.
More than 628,000 Catholics in the Diocese of Pittsburgh are served by 63 parishes in Allegheny, Beaver, Butler, Greene, Lawrence and Washington counties. Catholic schools provide a faith-based education to over 12,000 students, while 18,000 young people attend religious education programs. More than 216 priests, 183 of whom are active at this time, 122 deacons, 290 lay ministers, and tens of thousands of committed volunteers serve the People of God every day. Catholic Charities serves tens of thousands of people a year in our six counties.
Your gift will strengthen our parishes, invigorate evangelization, revitalize sacramental life, reenergize the way we teach and form in the faith, prepare pastoral and lay leaders, and serve the poor and marginalized.
The goal of Our Campaign for The Church Alive! is to raise $125,000,000 over the next five years to meet these urgent and extraordinary needs in the life of our Church.
For more FAQ's, click here
Frequently Asked Questions
Management of Funds
All campaign gifts are received and managed by a separate non-profit corporation entitled Our Campaign for The Church Alive!, Inc., to ensure that campaign funds will be used exclusively for the purposes outlined in the diocesan and parish Cases for Support. None of the money raised in the Campaign may be used for purposes unrelated to the case statements.
Board of Directors
Members
Bishop David A. Zubik, General Secretary Very Rev. Lawrence A. DiNardo, Chief Financial Officer Robert Costantino
Board of Directors
J. Christopher Donahue, Bishop Zubik, Marie Milie Jones, Father DiNardo, Regina Dressel Stover, John Sisson, Very Rev. Ronald P. Lengwin
Officers
Chair: J. Christopher Donahue
Vice Chair: Regina Dressel Stover
Secretary: John Sisson
Treasurer: Marie Milie Jones