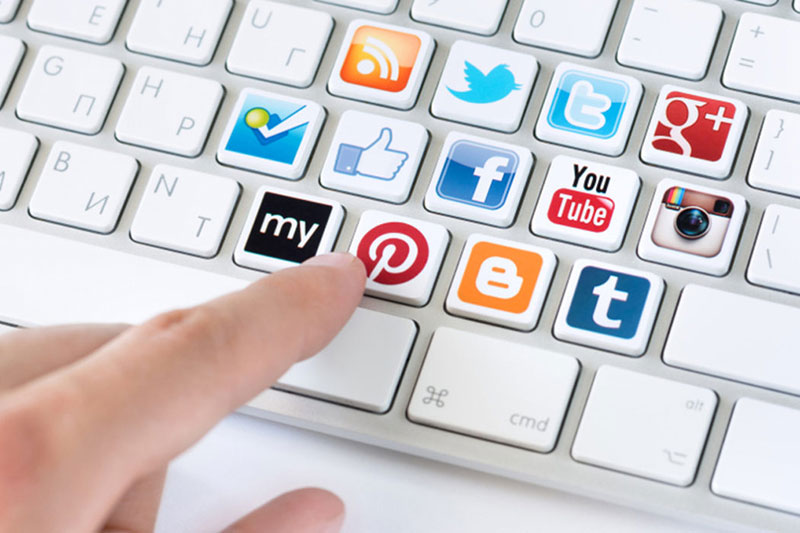 CAMPAIGN SUPPORTS DIGITAL MEDIA OUTREACH
Engaging younger generations of Catholics in new ways is vital to the Church. Doing so requires communicating more effectively through modern methods, especially the use of social media.
A communications grant made possible by sacrificial gifts through Our Campaign for The Church Alive! will help the diocese connect with younger adults as well as the elderly and shut-ins, according to Father Nicholas Vaskov, executive director for communications.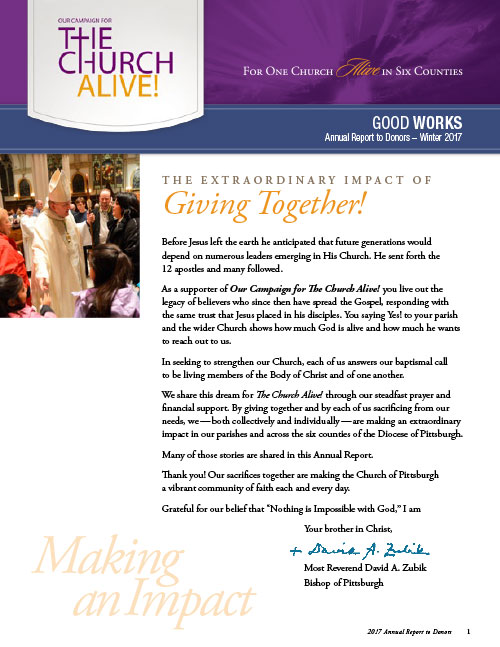 ANNUAL REPORT TO DONORS - 2017
Your sacrificial gift through Our Campaign for The Church Alive! is continuing to make a positive impact across the Diocese of Pittsburgh.
Together we are strengthening parishes, invigorating evangelization, revitalizing sacramental life, supporting Catholic education and faith formation, training clergy and lay leaders, and serving the poor and marginalized.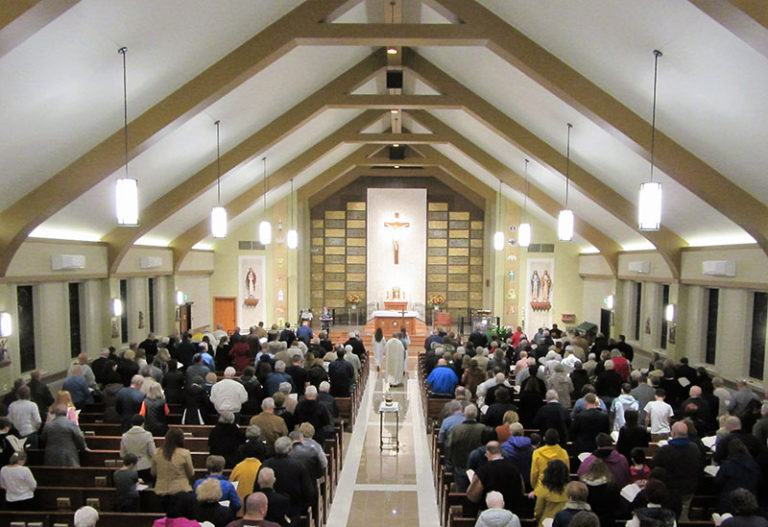 CHURCH RENOVATION ADDRESSES URGENT NEEDS
Parishioners of St. Elizabeth of Hungary Parish have even more reason to express gratitude this Thanksgiving weekend as they welcome the physical transformation of their church.
Sacrificial gifts committed in the pilot phase of Our Campaign for The Church Alive! allowed the Pleasant Hills parish to fully renovate the interior of the church building, which was built in 1952.
OUR CAMPAIGN FOR THE CHURCH ALIVE!